Title: Once Upon a Rainbow, Volume Three
Author: A. E. Ross, Elna Holst, Mark Lesney, N.J. Romaine, Sam Burns, Valentine Wheeler, W.M. Fawkes
Publisher: NineStar Press
Release Date: July 2, 2018
Heat Level: 3 - Some Sex
Pairing: No Romance, Male/Female, Male/Male, Female/Female
Length: 121800
Genre: Paranormal, Fantasy, bisexual, coming out, dragons, fae, family drama, Fantasy, gay, kidnapping, knights, lesbian, royalty, sexual, trans, warriors, witches
Synopsis
Your favorite stories from childhood have a new twist. Seven fairy tales of old with characters across the LGBTQIA+ spectrum. Green Things Grow from Cinders by A.E. Ross – Glass slippers aren't for everyone. Gretel on Her Own by Elna Holst – This time around, Gretel Kindermann is on her own. Or is she? Bremen Town Musicians by Mark Lesney – Loss and love on the road to Bremen Town. The Scent of Magic by N.J. Romaine – Who can win a hunt against the Big Bad Wolf? The Rescue by Sam Burns – Saving princesses is hard work. Getting out of marrying them is harder. Loose in the Heel, Tight in the Toe by Valentine Wheeler – The shoe fits, the prince is won: now what? Baile de la Marioneta by W.M. Fawkes – No one else can pull his strings.
Blurbs
Green Things Grow from Cinders by A.E. Ross
What if you could walk into a party with the perfect outfit—one that matches the way you feel inside? For Ash Zermeno, the night of his best friend's brother's wedding reception is a hard pass: he's certainly not going to wear the dress he ordered months ago, and he's got no other wardrobe options. Forget about the fact that his long-time childhood crush Roman is going to be there. It just ain't happening, no matter how hard he wishes on it. And he didn't even wish on it…or did he?
Gretel on Her Own by Elna Holst
Gretel Kindermann has always lived in the little village at the lip of the Schwarzwald forest. But now, her father has moved away, her mother is indefinitely admitted to a private clinic, and her brother Hänsel, oh— And all because of Margrete Heckscher. That Lebkuchen-making, sugar rush-inducing busybody, whose enthralling niece, lately arrived from Vienna, seems set on tempting poor Gretel out of her last vestiges of sanity… Because, surely, outside of the realm of fairy tales, there can be no such thing as an actual, magic-wielding witch?
Bremen Town Musicians by Mark Lesney
Simon the Donkey, an orphaned peasant boy on a Medieval farm, flees cruel servitude to seek his fortune in his childhood dreams of becoming a performer in the fabled city of Bremen Town. On the road he finds true friendship and finally love in the arms of young Edwin the Hound. They join with two other accidental travelers, Cat the Thief, and Rooster the Maid, conspiring together to survive in a brutal world of robbery and murder, with only the magical saving power of their talents for make believe.
The Scent of Magic by N.J. Romaine
Once upon a time, in a land far far away, a lone huntswoman comes across a traveller in red, walking through an autumn forest in the shadow of a spell-trapped kingdom. Aletta moved out to the solitary woods to avoid the troubles of her past, but when she meets a young woman travelling alone with nothing but a red-hooded cloak, her sense of duty compels her to offer aid. But nothing is what it seems in the wild backwoods, and both women have secrets with far-reaching ramifications. Aletta must confront her past and learn to trust herself, lest the hunter become the hunted.
The Rescue by Sam Burns
Brice has come to the dragon's lair to save poor Princess Primrose, even if he doesn't want her hand in marriage. The beautiful young man being held captive alongside her is a surprise, and Brice may not want a prize for his chivalry, but he wouldn't mind taking Aidan home with him.
Loose in the Heel, Tight in the Toe by Valentine Wheeler
Catherine's life was different before her stepmother took charge of the family. When her father was alive, she'd been the treasured daughter and the heir to his textile empire. Now she's just her stepmother's servant. Prince Heinrich doesn't want to marry, but as the only heir to the throne, he knows he must. When a mysterious woman at the ball in his honor is completely unimpressed by him, he's intrigued. Could she be the partner he's been looking for? And when catastrophe strikes both their lives, how can their arrangement hold together?
Baile de la Marioneta by W.M. Fawkes
José Velásquez has no ideas for his senior project, but when his classmate trades him a giant block of white pine for scrap metal, it's almost too easy to carve out a fantastic sculpture. From the wood, José pulls the legendary Maya warrior Tecún Umán. It's José's best work, but how much credit can he take for the creation of a wooden man who steps off the block on his own? To get through his last exhibition, José must find an artistic voice uniquely his own or risk losing Tecún forever. While José worries about his senior project, Tecún longs for a chance to experience being human with the man who drew him out of his wooden shell. He'll do whatever it takes to get a real shot at life, even if that means cutting his strings to dance on his own.
Purchase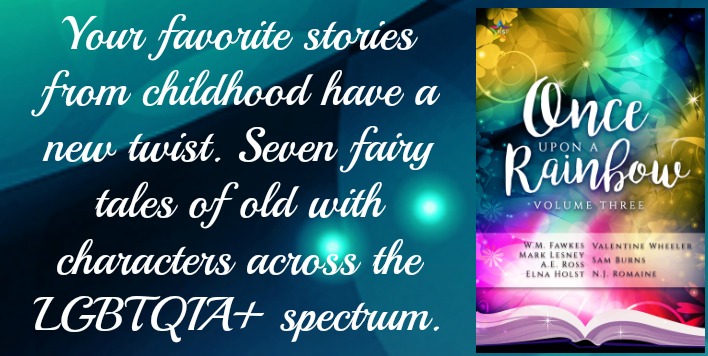 Giveaway
a Rafflecopter giveaway